Blue Eva is smoke evacuator with intensive power and high quality filter.
          This suction device is necessary for laser treatment.
          Provide a healthy and comfortable space for users and patients by inhaling smoke and smell generated during laser treatment.
Attribute

Powerful Suction : Air Suction Hole
Self-Fixed Hose Structure
          You don't need to hold the air hose during the treatment. Even if the air hose is not pulled, Blue Eva designed to be fixed for situating any position you like. It improves efficiency to do the treatment alone.
Multiple Position : Hose Structure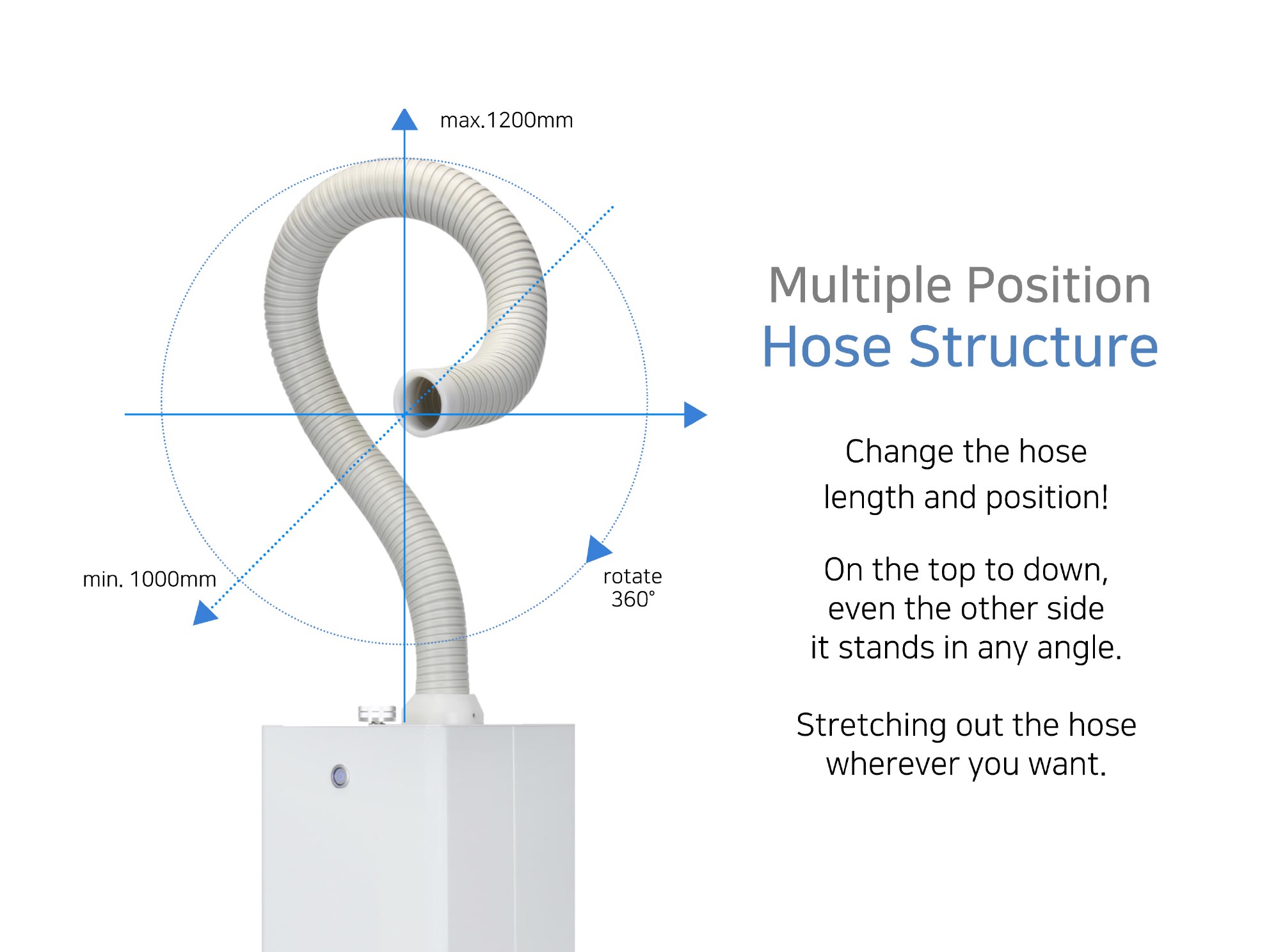 Compact design
         : It is occupied less space in the treatment room and enables efficient space utilization.
         :  Using dial type of lever, it can easily be adjusted evacuating power